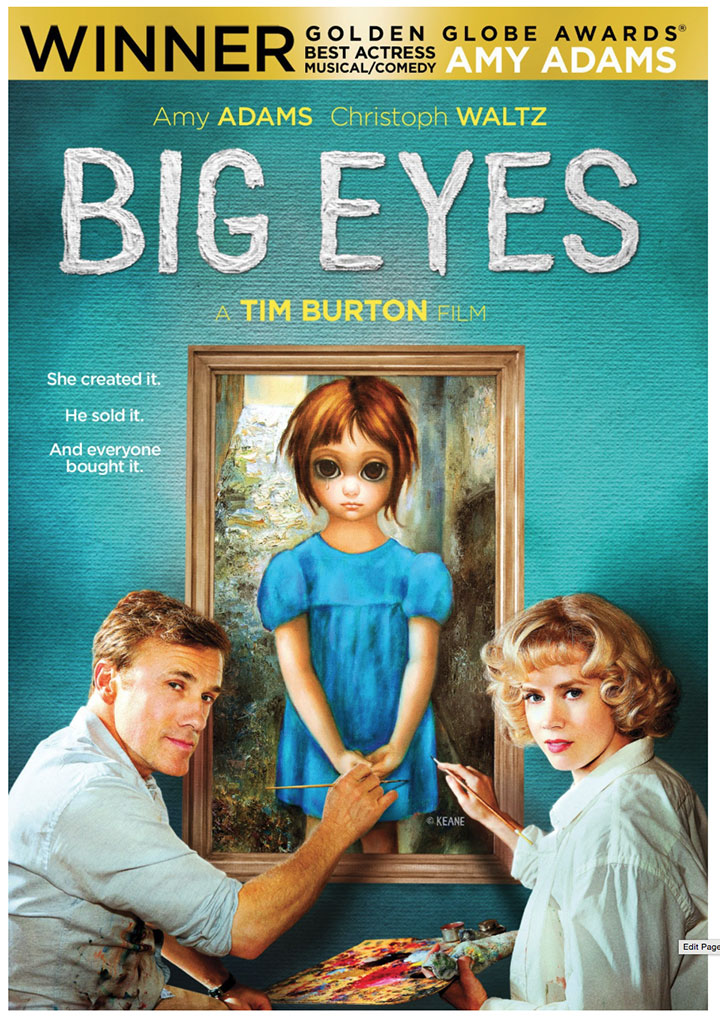 From: http://keane-eyes.com/
Before Gloria moved to California, she and her best friend Margarita used to see movies together. In 2014, Margarita texted her to see the movie, Big Eyes. Margarita said she had seen it and Gloria shouldn't miss it because the movie is based on a real life Jehovah's Witness. That was about two years ago.
Damian Lewis
From: http://coolspotters.com/
Two months ago Gloria's daughter told her the movie Big Eyes is now available in HULU. Gloria took note but she had a list of shows she binge watched from pilot episode like Homeland, Billions, Life, etc. Obviously, she has fallen in love with Damian Lewis, the guy who put red head in fashion. Then, she ran out of Damian Lewis' shows.
So finally, she watched Big Eyes.
Three quarters of the movie showed Margaret Keane being dominated by her husband. Gloria thought, she was different from her. She would not have suffered like
Margaret did
.
Margaret
was manipulated to be her husband's work horse while he took the credit for her talent. He isolated her from her friends, yet she stayed ten lonely years. When Jehovah's Witnesses gave her a Bible study,
she
found the strength to make a change, to break away.
At the end of the movie, Gloria realized she was no different from Margaret after all. She stayed unhappily married for twenty three years. She did everything she could to disguise her loneliness. When she studied the Bible with Jehovah's Witnesses, she found the strength to make changes.
First, she threw away the eight feet plastic Christmas tree she set up every year to convince herself that she's got a happy family with presents around the tree. It was a façade, no one in the family was happy.
Second, she had a talk with the Elders of her congregation about the legalities and spiritual status of her marriage. She sought to do what would be right in God's eyes. Due to a technicality, her wedding was not perfectly legal. It needed fixing.
The Elders gave her a choice between having a second wedding to remove the technicality or walk away and be single again. When she heard that it would not be a transgression if she left, she felt as if a weight had been lifted. With prayers and Bible passages to guide her decisions, she sold their two story, four bedroom home and split the money between her and her husband, as fair as her conscience allows.
She was baptized in December 1991, at the Lovers of Freedom Convention. She got freed at last.