There are few places in cold States with wood floors. Carpet helps to save on heating. The houses in the Philippines have mostly vinyl, cement or ceramic flooring which are easy to clean and maintain.
When my daughter asked me to join her in California I was not so keen on leaving Kentucky. There at 60, I had a crush on a thirty something absolutely gorgeous medical tech who attended to me three times a week. He flirted with me first. That started my fall. To disguise my inappropriate feelings I said I wanted him for a son-in-law. The thought of not seeing him again felt like fate worse than death. I believe this is what is called second childhood.
Then my daughter sent me a photo of the apartment she's renting if I came to live with her. It had wood floors! I immediately packed to leave behind my last romance. I have not had wood floor since I was a child.
As soon as we moved in I worked on making the floor shiny. I may not have been a perfect wife and mother but I was always a good cleaner. I did not just clean I
detailed
. I tried every product in the market but nothing worked on the daily traffic areas which have lost the natural wood luster. After a year of trying I decided to go back to an old world solution, the floor wax.
Before I opened the can I smelled the wax. It was so strong it seeped out through the lid. The floor wax actually repel ants and other insects because of the strong smell. The scent took me home to a place and time when my Mom used to make me wax the floor and then scrub it shiny with bunot (coconut husk). Those were the good old days before the floor polisher and vacuum cleaner arrived.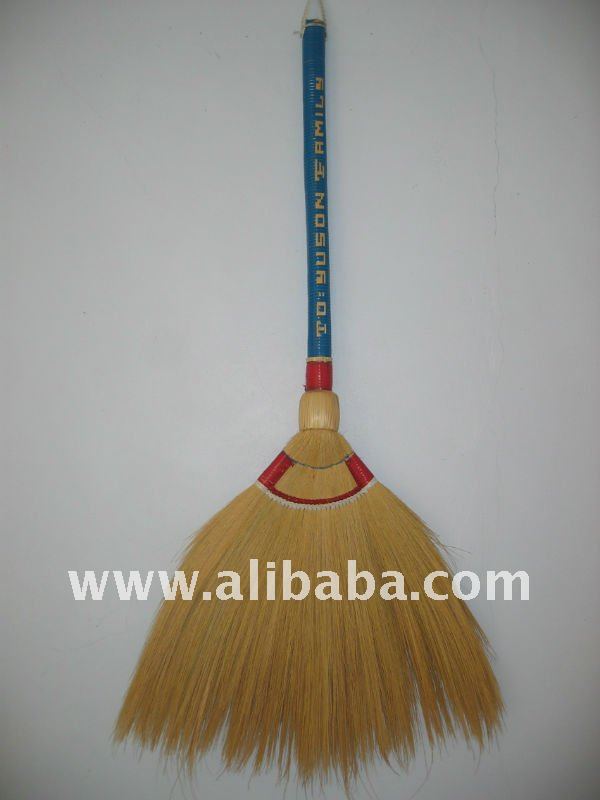 From www.dollartree.com
Now, 2014, in California, I sweep the floor with walis tambo, wax the floor with Johnson
wax and in the absence of
bunot
,
I scrub it with a coarse disposable paper cleaner that is attached to a mop. My floor got the shine I have been searching for. Now, if I can go only back to being fifteen again I will not give my Mom a hard time about waxing the floor.
Postscript:
Here's how I protect my beloved wood floor: